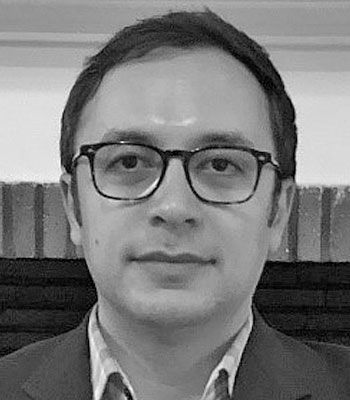 Raman Jafroudi
National Sales Director
Kapsch TrafficCom, Canada
Raman Jafroudi serves as the National Sales Director for Kapsch TrafficCom in Canada. Raman, as
a Senior Sales and Business Development Leader, Certified Project Manager and Technology
Specialist with over 10 years of international experience in the Smart City and Intelligent
Transportation System (ITS) industry, has extensive knowledge of all aspects of Smart City,
Intelligent Mobility and ITS solutions.
Raman joined Kapsch's engineering department at the company's headquarters in Vienna, Austria in
2012. In 2015, He joined the North American Kapsch subsidiary in New York and later in Toronto.
During his time at Kapsch, he has worked on a wide variety of large-scale projects in countries such
as Austria, Belarus, Canada, Guatemala, Sweden, and the United States. In his current role as
National Sales Director, he is responsible for all Sales and Business Development opportunities in
the entire Canadian market, and delivers customer-focused results through merging a sales mindset
with a strong technical background acquired in various projects. Raman focuses on the nationwide
intelligent transportation industry within the following fields: Connected and Autonomous Vehicles,
Traffic Management, Smart Urban Mobility, Road Safety and Security, Electronic Toll Collection
(ETC), Back Office Services (BOS) and Customer Service Centres (CSC).
He received an M.S. degree in Telecommunications Engineering and a B.S. in Electrical Engineering
from Vienna University of Technology in Austria.
LinkedIn: https://www.linkedin.com/in/raman-jafroudi/