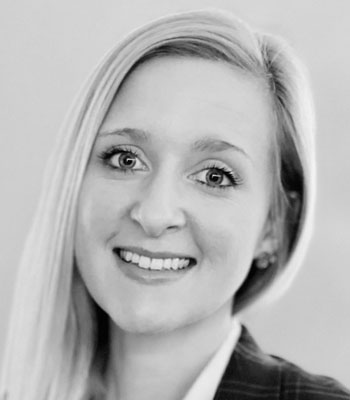 Brittaney Carter
Deputy Chief Technology Officer
City of Atlanta, GA
Brittaney Carter is a strategic change agent known for her ability to deliver real solutions using enabling
technologies in a timely manner. In her most recent role, Brittaney led the Innovation Hub, Application
Development, Data Management & Analytics, as well as Enterprise Architecture for the Ohio Department of
Job and Family Services (ODJFS).
She brings years of experience as a technology strategist to the City of Atlanta as the Deputy Chief
Information Officer (DCIO) of Public Safety and Judicial Justices in the Department of Atlanta Information
Management (AIM).
In this role Brittaney is accountable for establishing a business technology strategy in direct alignment with
the strategic plans and objectives for the City of Atlanta's Public Safety & Justice (PSJ) functions to include
Police, Fire, Corrections, and all Judicial Agencies. Brittaney will directly oversee PSJ-related business
technology management including business requirements, functional and technical design, software
configuration, and oversee IT support.
She will use her zest for collaboration to fully understand PSJ's current and ongoing needs and facilitate the
resolution of demand for and supply of IT products and services.
Brittaney brings a comprehensive set of skills that will be valuable to any organization. In her prior role, she
sharpened service delivery and technology skills while providing a firm foundation for community impact
within the public sector. Her innovative, people-centric nature and compassion have afforded her excellent
management skills. As an engaging technologist with a proven track record in fostering strong collaborative
relationships, developing high performing teams, and executing creative solutions, her focus on building
strong professional relationships has been a beneficial asset throughout her career.
Her ability to differentiate and operationalize transformative opportunities afforded ODJFS the ability to grow
and extend its capabilities to collaborative business leaders and Ohioans at a time they needed it the most.
Prior to ODJFS, she worked at NetJets and Nationwide Insurance. She has served on multiple nonprofit
boards and maintains a vision for helping underserved communities. She is family oriented, enjoys nature,
and prides herself on finding creative ways to remain physically active.