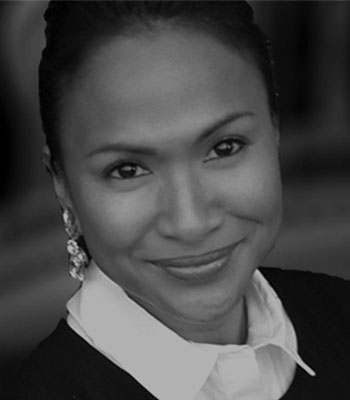 Carrie "Boots" Bachner-Mullins
CEO
Bachner Group
Carrie has devoted her life and career to serving others and to protecting the United States. As
an innovative entrepreneur, Carrie has successfully founded two small businesses. In 2010, she
began a federal contracting firm called Mission Concepts. And in 2014, Carrie branched off and
started her own national security consulting firm, Bachner Group. As the Chief Executive Officer
for Bachner Group, she has guided the firm into minority, veteran, and woman-owned small
business status. Due to the specialized nature of her work, Carrie is also a certified and trained
facility security officer where she maintains a secure environment for employees, vendors, and
her firm's visitors.

As a business owner working in the National Capital Region, Carrie's understanding of Congress,
the Executive branch, and the federal procurement process makes her a valued and trusted
advisor to Fortune 500 Companies, senior government leaders, and elected officials. Carrie has
created a rare and niche space where she advises on government relations and navigates
federal and private sector contracts for her firm and her clients.
Prior to her success in the private sector, Carrie spent nearly four years at the Department of
Homeland Security (DHS) Office of Legislative Affairs where she served as the career senior
legislative advisor to the Under Secretary of Intelligence and Analysis/Chief Intelligence Officer,
Charles E. Allen. In her role, she worked closely with Members of Congress to elevate and
implement issues of concern to the Intelligence Community, DHS, and local law enforcement.
Carrie also worked closely with the DoD and other civil agencies that had a role in national and
homeland security. In addition to her primary intelligence work, she represented the
Department's cyber security, emergency communications, and risk management initiatives to
Congress.
Carrie was a Commissioned Officer in the United States Air Force with tours in the continental
U.S., Latin America, and the Caribbean. Carrie received many scholarships to attend the college
of her choice; she is a graduate of the University of North Florida with a Bachelor of Arts degree
in political science where she developed an interest in politics and legislation. Carrie also
earned a master's degree in public administration from the H. Wayne Huizenga School of
Business and Entrepreneurship at Nova Southeastern University.
Carrie serves an appointed commissioner on the Advisory Board for the Mayor's Office of
Veteran's Affairs where she advocates for veterans' needs in the District of Columbia. She is a
Board Member to Rivada Networks where she not only continues to advise their executive
leadership, but also stands committed to the long-term interests of the organization's success.
Carrie is also a sustainer inter-league member of the Junior League of Washington and Palm
Beaches where she volunteers her time in the areas of literacy and homelessness. Additionally,
Carrie is a Key Founding Member to Pathways to Housing. For special holidays and events,
when in the District, Carrie volunteers at Sixth and I Historic Synagogue and is a member at
Congregation B'nai Israel in Boca Raton.
To ensure all generations can be educated in the history of the Intelligence Community, Carrie's
family and firm are key donors and advocates for the International Spy Museum and as a
government relations professional, she is a founding member and board member to the
Government Relations Association, a nonprofit organization that helps unite diverse careers
and people within the government relations space.