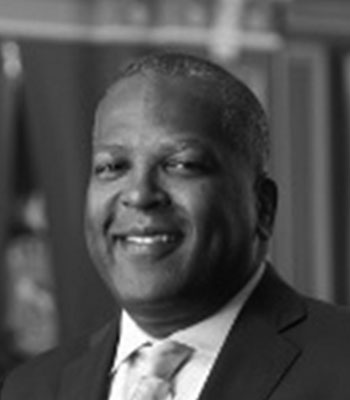 Steve Benjamin
Former Mayor
Columbia, South Carolina
Steve Benjamin was elected Mayor of Columbia, South Carolina in April of 2010 with a vision of transforming South Carolina's capital city into a talented, educated & entrepreneurial city of the New South. He served as Mayor until December of 2021.
He currently serves as President & CEO of The Benjamin Firm, LLC.
Prior to his service as mayor, Benjamin served in South Carolina Governor Jim Hodges' Cabinet as the Chief Executive of a $43 million, 950 employee state agency.
Benjamin has served as President of the U.S. Conference of Mayors (2018-2019), as President of the African American Mayors Association, Vice Chairman of the Global Parliament of Mayors, Executive Chairman of Municipal Bonds for America, a Member of the Federal Communications Commission's Intergovernmental Advisory Committee, Member of the Accelerator for America Advisory Council, a member of the Federal Home Loan Bank of Atlanta, Affordable Housing Advisory Council, as Co-Chair of the Sierra Club's Mayors for 100% Clean Energy, Chair-Elect of the Greater Columbia Chamber of Commerce and was awarded the U.S. Small Business Administration (SBA) 2017 Phoenix Award for Outstanding Contributions to Disaster Recovery by a Public Official for his leadership during the October 2015 flood, the 2018 USGLC Leading Globally Matters Locally Award & the inaugural recipient of the AIPAC Ralph Bunche Leadership Award (2018).
As President of the U.S. Conference of Mayors, Mayor Benjamin established the Mayors Leadership Institute on Smart Cities at the Robert F. Wagner Graduate School of Public Service at NYU.
This Institute allows Mayors to immerse themselves in smart cities work. Its curriculum is expert-facilitated and peer-driven and offers a framework for approaching smart city opportunities, providing Mayors with guiding principles, best practices and a clear path forward.
Mayor Benjamin also established the Mayors and Business Leaders Center for Inclusive and Compassionate Cities. The establishment of this Center supports mayors' efforts to make cities across the nation more equitable, more inclusive and more compassionate.