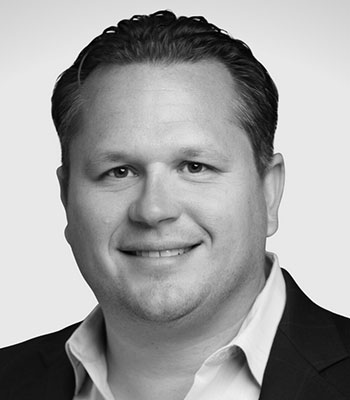 Joey Mitchell
Vice President
Utility Metering Solutions
Joey has served as the Vice President of UMS for a decade, spearheading the company's transformation from a simple field installation firm to a full-service industry leader, revolutionizing the metering sector. In this role, he has successfully established new business units and guided utilities across the country to address their challenges comprehensively.
Known for his Advanced Metering technical expertise and systems integration knowledge, Joey has developed the industry's first Metering-as-a-Service (MaaS) solution, netAMP. This innovative system provides utilities with a streamlined approach to advanced metering.
With a robust portfolio of successful utility upgrades in the nation's leading cities, Joey has become a trusted figure for his impartial and comprehensive evaluations. He is often sought after to provide expert analysis and testimony on complex projects.
Joey frequently shares his industry insights and knowledge through various platforms. He is a regular contributor to esteemed industry publications such as AWWA Opflow and WaterWorld. In addition, he is a recurrent speaker at industry conferences such as AWWA ACE and Utility Expo, as well as leading manufacturer events, where he shares insights on effective implementation of advanced metering solutions.