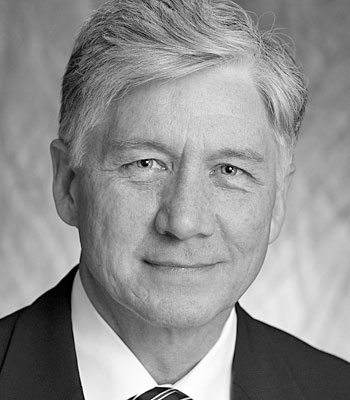 Michael Dunaway
Assoc. Director for Innovation, Smart Grid and Cyber Physical Systems Program, NIST
Lead, Global City Teams Challenge (GCTC)
W. Michael Dunaway
Michael Dunaway is Associate Director for Innovation in the Smart Grid and Cyber Physical Systems program at the National Institute of Standards and Technology (NIST), with principal responsibility as program lead for the Global City Teams Challenge (GCTC), a federal Smart City program within the U.S. Department of Commerce.
Dr. Dunaway previously served as Executive Director of the Digital Future Resilience initiative at the University of Cincinnati, as Director of the National Incident Management Systems and Advanced Technologies Institute at the University of Louisiana at Lafayette and Director of the Louisiana Business Emergency Operations Center. Earlier assignments included Senior Director for Preparedness and Resilience Programs at the National Headquarters of the American Red Cross; Chief for Risk Management and Program Manager for Community Resilience at the Science & Technology Directorate, U.S. Department of Homeland Security; and as a project manager in the Cognitive, Neural, and Social Science Division of the Office of Naval Research.
A graduate of the United States Naval Academy, he is a veteran of the U.S. Navy, retiring from active duty at the rank of Captain. He holds an M.A. from the Fletcher School of Law and Diplomacy at Tufts University, and Ph.D. (Systems Engineering) from George Washington University.
About the Global City Teams Challenge
In 2014, NIST launched the Global City Teams Challenge (GCTC) to encourage smart city and Internet of Things (IoT) stakeholders to develop and deploy standard-based solutions that are replicable, scalable, interoperable, and that provide measurable benefits for cities and communities. GCTC collaborates with local and regional authorities, businesses and industry through public private partnerships to develop technology solutions to city and regional challenges. GCTC seeks to help cities and communities share best practices, improve on successes, and build consensus for smart city standards.Since its inception, the GCTC has helped create over 200 partnerships—called Action Clusters—involving over 200 cities and 500 companies, universities, and non-profits. Forty percent of these Clusters are outside the U.S. and engage with smart city partners to enable innovation across the United States, Africa, Asia, and Europe.