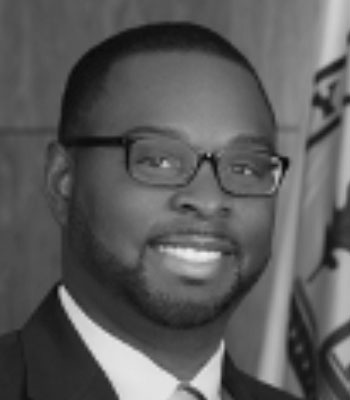 Paul Young
President and CEO
Downtown Memphis Commission (DMC)
Paul A. Young currently serves as the President and CEO of the Downtown Memphis Commission (DMC), the organization tasked with economic and community development in the Central Business Improvement District. In this role, Young leads the work to create a thriving and vital Downtown district that benefits the entire region. Young's passion for community service has been evident throughout his career. Before joining the DMC, Young served as Director of the City of Memphis Division of Housing and Community Development (HCD), where he was responsible for furthering city-wide community development initiatives, including administering an annual budget of over $16 million from federal and local funding sources.
Mr. Young holds a Bachelor of Science in Electrical Engineering from the University of Tennessee-Knoxville, a Master of City and Regional Planning, and a Master of Science in Business Administration from the University of Memphis. He is married to Dr. Jamila Smith-Young. They have two children, Zoë (10) and Paxton (6).
Before joining HCD, Mr. Young served as Director of Legislative Affairs in the Mayor's Office of Shelby County Government (TN). In this role, he was responsible for advocating the county's interest to Federal and State Legislative delegations and local entities. He also served as the Administrator for the Memphis and Shelby County Office of Sustainability, which is charged with implementing a strategic framework for action on green initiatives in the City of Memphis and Shelby County.
Other positions held by Mr. Young include Legislative Liaison for the Shelby County Office of Legislative Affairs; Financial Analyst with Community Capital (Memphis, TN); Assistant Program Officer for Local Initiatives Support Corporation (New York, NY); and Associate Planner for the Memphis and Shelby County Division of Planning and Development.