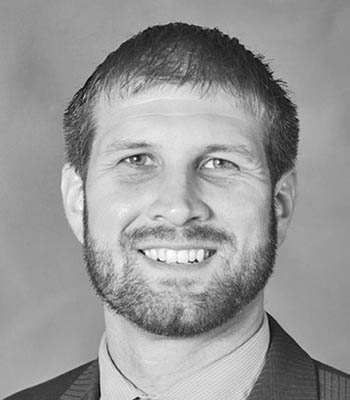 Bill Eger
Energy Manager
City of Alexandria, VA
Bill Eger serves as the Energy Manager for the City of Alexandria where he leads planning and implementation of Alexandria's energy efficiency; clean energy; transportation electrification; green building; climate change mitigation, adaptation, and resilience; and related sustainability initiatives. In addition, Bill leads Alexandria's public utilities regulatory engagement and consumer advocacy practice at the State Corporation Commission. Finally, Bill leads various "smart cities" strategic planning initiatives on behalf of the City of Alexandria.
Bill currently serves on the Board of Directors of the Virginia Energy Purchasing Government Authority (VEPGA) and the Virginia Energy Efficiency Council (VAEEC); is Co-Chair of the Metropolitan Washington Council of Governments, Built Environment and Energy Advisory Committee; and serves as Chair of the Metropolitan Washington Regional Emergency Support Function (RESF) 12 – Energy and Critical Infrastructure Committee. Bill also leads national committees on renewable energy strategy planning for various coalitions of cities and counties across the US.
Bill holds a Bachelor of Science in Computer Engineering, Bachelor of Electrical Engineering, and Master of Science in Engineering (Mechanical & Renewable and Clean Energy concentrations) degrees from the University of Dayton. Bill is currently pursuing a Masters in Sustainable Urban Planning from the George Washington University. Bill's completed Harvard University's Executive Education in Sustainability Leadership program and the selective Urban Land Institute-Washington Regional Land Use Leadership Institute. In addition, Bill is 2019-2020 Securing America's Energy Future (SAFE) Energy Security Fellow. Bill is a registered Professional Engineer, a certified Sustainability Associate through the International Society of Sustainability Professionals, a certified Climate Change Professional (CC-P®), a US Green Building Council LEED Accredited Professional, an Eco-District AP, and a Certified Public Manager.