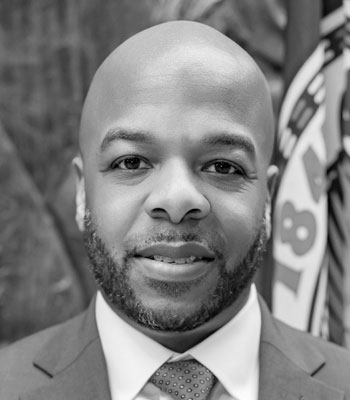 Al Wiggins
Commissioner Department of Public Works
City of Atlanta
Al Wiggins, Jr. serves as the Commissioner for the City of Atlanta Department of Public Works (DPW). In this role, Wiggins is responsible for oversight of the department's $103M annual operating budget and provides leadership to the department's nearly 600 employees.
Wiggins is a senior executive who is adept at improving organizations by advancing the quality of services and implementing innovative processes and procedures.
Commissioner Wiggins brings over 20 years of professional experience in city, county, and local government to the Department of Public Works. He has long proven himself as a strategic, organizational leader with the ability to exercise financial controls, manage budgets and improve staff productivity. He has been employed with the City of Atlanta since March 1, 2021, leading Public Works' daily administrative operations and advancing the department forward with the implementation of new technology, forging strategic business and community partnerships, and, advancing solid waste operations throughout the pandemic.
Before his tenure as Commissioner, Wiggins, a United States Air Force veteran, also served as the Deputy City Manager for the City of Chamblee, where he provided oversight of daily operations and capital projects, including an audit of the City's fee collections that corrected the fair market tax value by over $40M, and aided in the recovery of over $500K in delinquent payments owed to the City. Wiggins also implemented a cost-neutral reorganization of the Parks and Public Works Departments that eliminated redundant services and increased the delivery of high-priority services.
Wiggins previously served as City Manager and Planning, Building, and Zoning Director for the City of Forest Park. Other local government positions held by Wiggins include Division Manager with Cobb County Community Development, Lead City Marshal with the City of Smyrna, and Public Works Supervisor with the City of Avondale Estates. He launched his career in local government as a police officer in the City of Avondale Estates