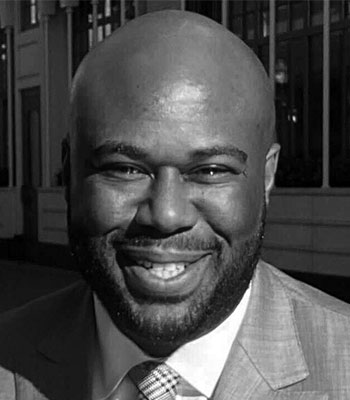 Robert Lockett
Community Development
Rocket Community Fund
Rob Lockett is a servant leader, with demonstrated experience
accelerating organizational growth, and delivering next level impact
for multiple stakeholders. He has an established track record of
success; leading initiatives for significantly growing enterprise value
through strategic problem solving, team member development, and
operational excellence.
Currently, Rob serves as the Team Leader, National Housing Stability
for Rocket Community Fund (RCF), the philanthropic organization of
Rocket Companies (NYSE: RKT). At RCF, Rob is responsible for all
functions of philanthropic investment, market expansion and
stakeholder engagement in key markets nationally. He and his team
are dedicated to executing the mission of RCF; simplifying complex and inequitable systems to
ensure everyone has access to stable and healthy housing. RCF invest across a diverse portfolio
of several issue areas: including Homelessness, Displacement Prevention, Bridging the Digital
Divide, and building Generational Wealth through Homeownership, particularly in communities
of color.
"Leaders look for opportunities to serve others", a statement central to Rob personal mission
of building better communities. His involvement and advocacy with Civic Engagement, Social
Justice, and Economic Mobility related issues shape his personal journey. Rob is a frequent
speaker and consultant to groups providing 'whole health' solutions to the Black community.
Equitable access to opportunity, particularly access to capital is a very important item for Rob.
He is a graduate of the Venture Scout Program with Hawke Ventures, through its Equitable VC
Professionals Initiative. He is a mentor and advisor to early-stage start up founders and
operations professionals.
Rob is an active civic and non-profit leader and board member, currently serving the Founder's
Junior Council Board of the Detroit Institute of Arts, Local Initiative Support Corporation (LISC)
Detroit, Michigan Political Leadership Program, 100 Black Men of Greater Detroit, Wayne
County CASA, and the SASHA Center. Rob enjoys learning and has developed a passion for
giving back through education, with classroom instruction experience at the collegiate level,
most recently at Atlanta Metropolitan State College, Emory University, and several other guest
lecture features.
A native of Atlanta, GA, Rob received his BS in Public Policy from the Andrew Young
School of Policy Studies at Georgia State University and holds an MBA from
Goizueta Business School at Emory University.