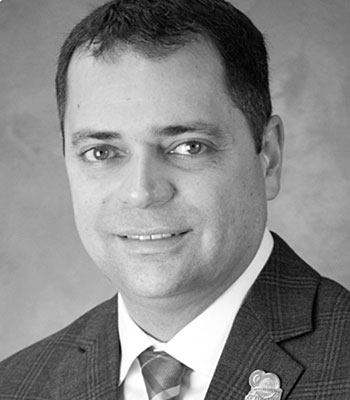 Raimundo Rodulfo
Director of Innovation and Technology / Chief Innovation Officer
City of Coral Gables, FL
Raimundo Rodulfo joined the City of Coral Gables in 2004 and currently serves as Director of Information Technology and Chief Innovation Officer. He leads strategic planning, oversight and management of citywide IT operations, infrastructure and smart city initiatives. Under his leadership, the City has received numerous awards including first place in the Digital Cities 2018 for cities of up to 75K population, first place in the U.S. Open Cities Index in 2019 and 2020, Smart 50 Award in Urban Infrastructure, Smart Cities Council Infrastructure Innovation Award of Excellence in 2022, and being recognized as one of the 8 Smart Cities to Watch in 2020 by State Tech Magazine and as one of the 12 finalists worldwide in the Gartner Eye on Innovation Awards for government in 2021.
Prior to joining the City, he spent ten years in the private sector working for various Fortune 500 companies such as Bellsouth, Siemens, and NCR in varying capacities. During this time, he also assisted on technology projects for Motorola, Lucent in Chicago, and Agilent Technologies located in Silicon Valley.
Rodulfo holds a Bachelor of Science in Electrical and Electronics Engineering from National Polytechnic University. Additionally, he received a Master of Science in Engineering Management and a Graduate Certificate in Enterprise Systems from Florida International University. He is a Licensed Professional Engineer (P.E., Florida and National NCEES Record), a Senior Member of the Institute of Electrical and Electronics Engineers (IEEE) and the Institute of Industrial and Systems Engineers (IISE), a certified Project Management Professional (PMP) and Six Sigma Black Belt (CSSBB), and a certified professional in PCI, HIPAA, Incident Management, Virtualization, SAP, and ITIL.