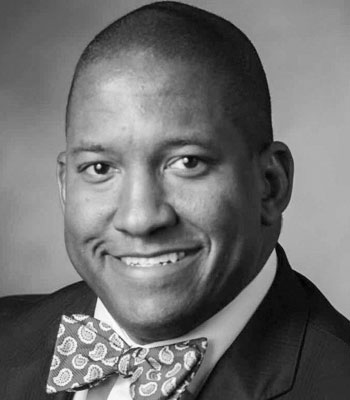 Jeremy Collins
Director
North Carolina Office of Digital Equity
Jeremy Collins, a native of Dardens, North Carolina, is a social engineer committed to anti-racism, equity and peace. He currently works with an intergenerational and interdisciplinary coalition to lead the North Carolina Office of Digital Equity. Jeremy's government experience includes serving as the NC Military and Veteran Affairs Intergovernmental Director; Directing the Governor's Office of Public Engagement and North Carolina's Innovative Connectivity Project. Prior to government service, Jeremy served as Director-Counsel of the Racial Equity Project, Advocacy/Policy Counsel to the Southern Coalition for Social Justiceand a national criminal justice and voting rights strategist.
Jeremy is a coalition builder committed to the Beloved Community. He is a peer mentor and unapologetic accomplice with freedom fighters, young and old. Jeremy worships with his faith community's music ministry; he is a proud father, a loyal Tar Heel, and an enthusiastic Brother of the Omega Psi Phi Fraternity, Incorporated.
Currently residing in Durham, Jeremy earned undergraduate degrees and a Juris Doctorate from The University of North Carolina at Chapel Hill.
To God be all the glory for the wonderful things He does!